Welcome to the September 2023 Newsletter from Northwoods Veterans Homestead! Inside this edition, we're excited to share news about upcoming fundraising events that support our veterans. We'll also shine a spotlight on recent generous donations that keep our mission thriving. Plus, don't miss the chance to learn about exciting volunteer opportunities to get involved and make a difference. Stay tuned for all this and more in the September 2023 Newsletter. Thank you for being a part of our dedicated community.
Upcoming Fundraising Events
Donors
We extend our heartfelt gratitude to all our generous donors. Your unwavering support has played a pivotal role in making the Northwoods Veterans Homestead a reality. It's your contributions that allow us to provide a comfortable and welcoming home for our veterans. Thank you for honoring their service and ensuring they have a safe haven to call their own. Your kindness truly makes a difference in their lives.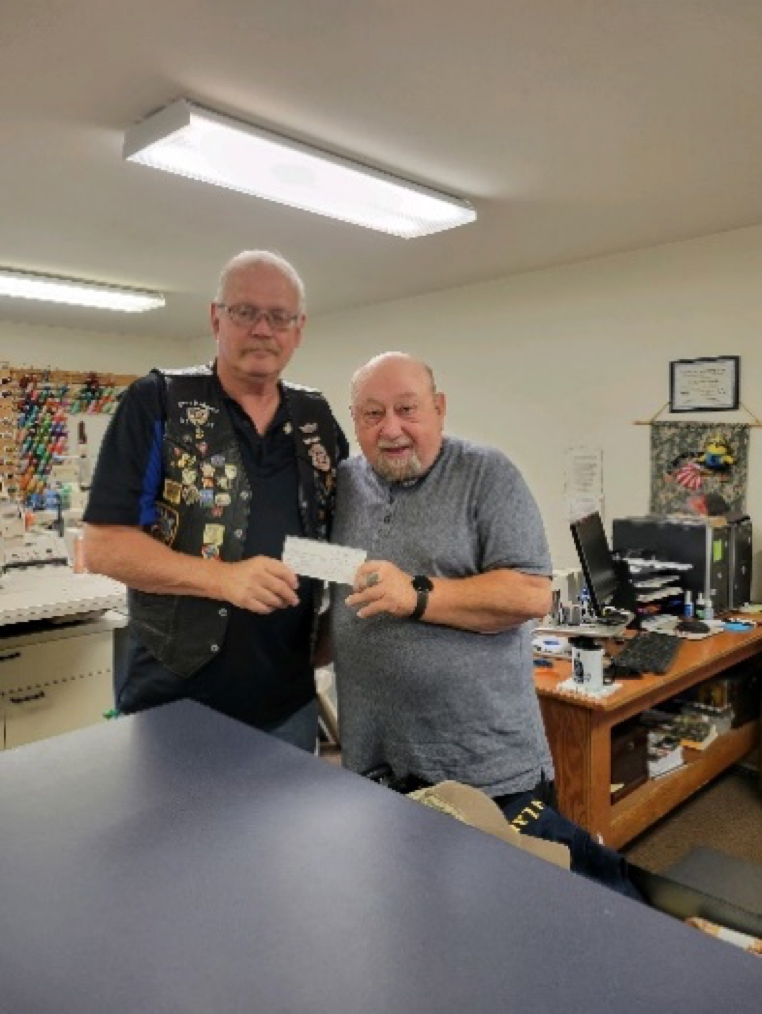 Ron Millard a member of Blue Knight WI XV, donated a check for $5,000.00 to President Gordy Edington of NVH.
Volunteers Needed for Key Positions
PHOTOGRAPHER: Activities will include taking photos at various events. Saving and categorizing them with dates and information. Ability to send photos to be put on various newsletters, brochures, etc. Call Janice Johnson at (715) 628-0860 with questions or to sign up.
BASIC VOLUNTEER: Activities will include being available for future fundraising events, for example, set-up, breakdown, etc. Call Janice Johnson at (715) 628-0860 with questions or to sign up.